Raleigh's Premier Movie Night Experiences
GIANT screens, EPIC sound, and LIFE LONG memories




Projector and Screen Rental Services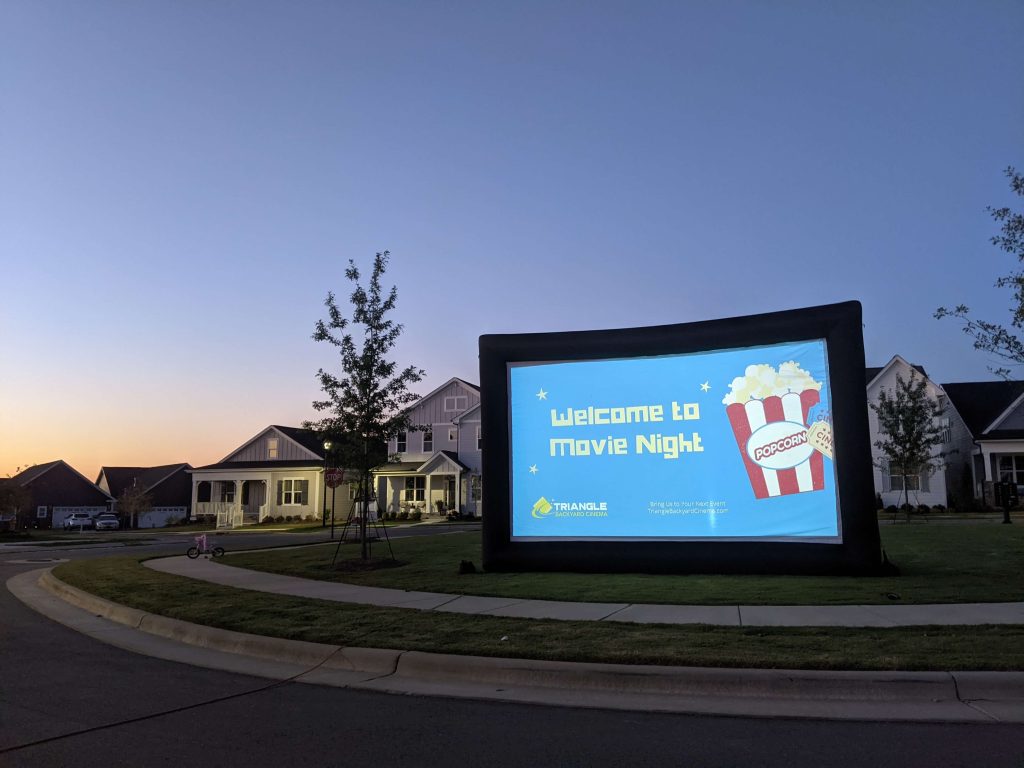 Birthday & Home Parties - $399+tax
WOW your guests with everything you need for an epic birthday party, block party, retirement party, or anything else you might imagine! No one does it bigger or better.
Customize with popular concessions like a theater style popcorn machine or add some pre-show entertainment with our awesome lawn games.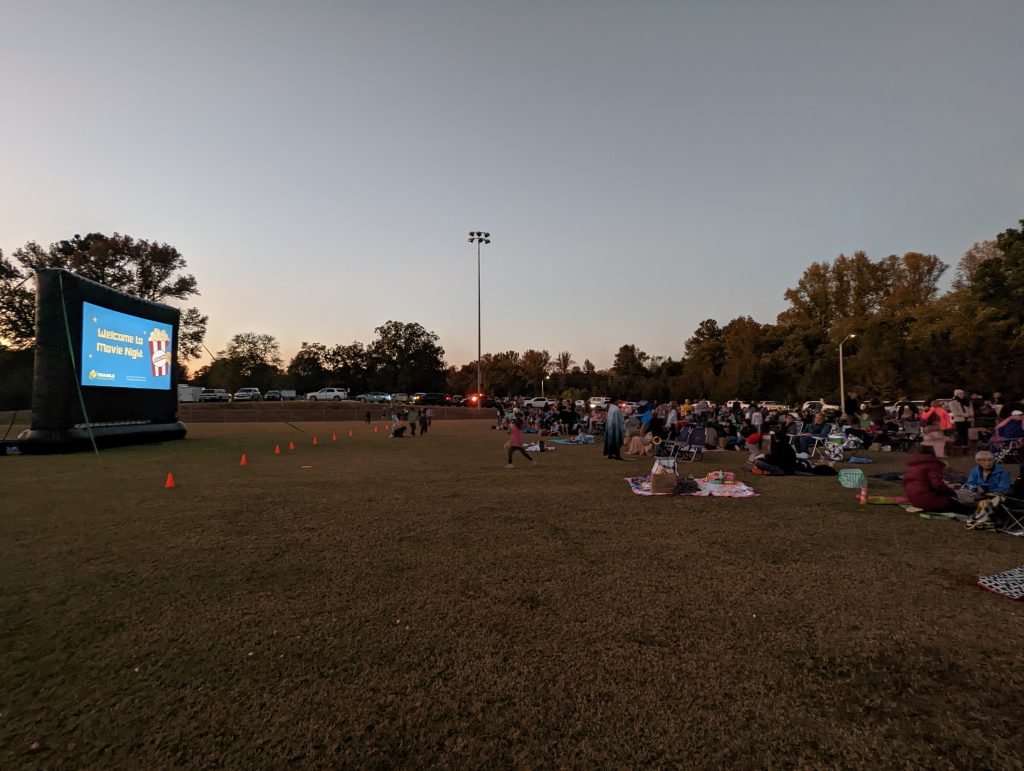 For Groups & Organizations
Hosting a movie night for your PTA, School, HOA, Church?
Our full service options with screen options for audiences up to 3250 are the perfect fit. We work with over a hundred such organizations each year and would love to help you put on a stress free movie night as well!
Full service movie night services for organizations starting at $699. Schedule a quick consult today for an exact quote.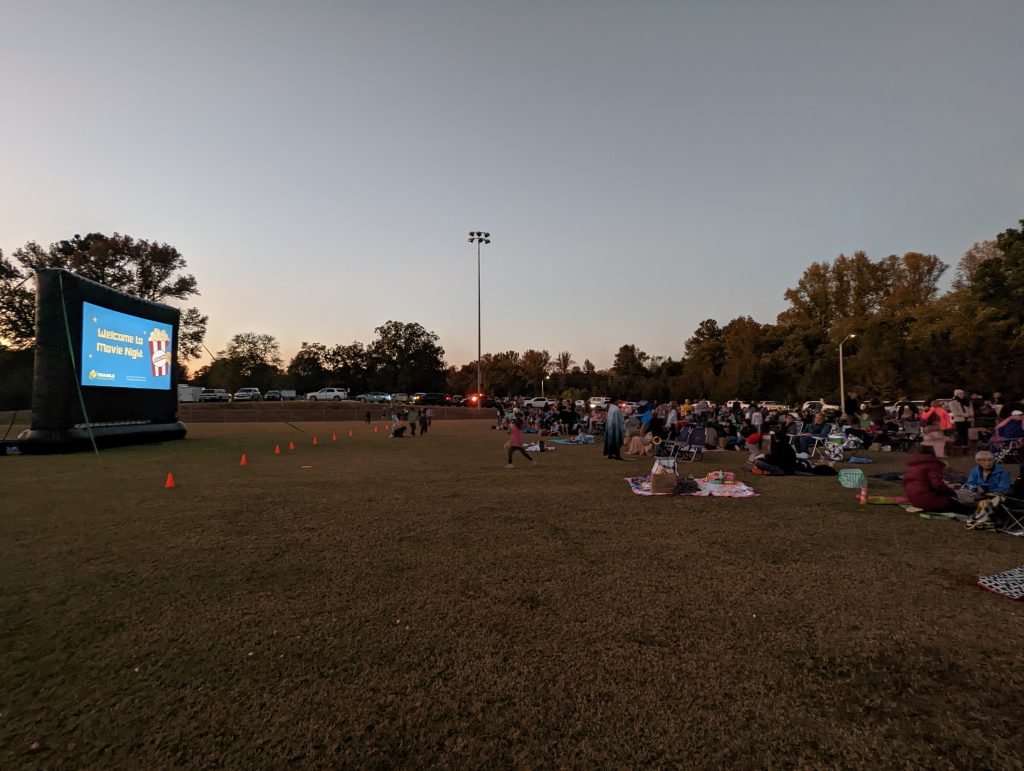 For Large Groups, Parks & Towns
Need a REALLY big screen for a GIANT audience? We have one of the largest professional screens available in NC with the capacity for thousands of guests.
Featuring seamless transitions on screen and professional audio, our team will bring the perfect movie night experience for your parks & rec or town level event.
We can also handle everything else at your event. Through our partner companies, we can provide pre-show games, crafts, bubbles/foam, and a large assortment of other activities to complete your event with just one check to write. Completely managed by our full service production team.
Pricing starts around $2500-3000+tax. Schedule a consult today.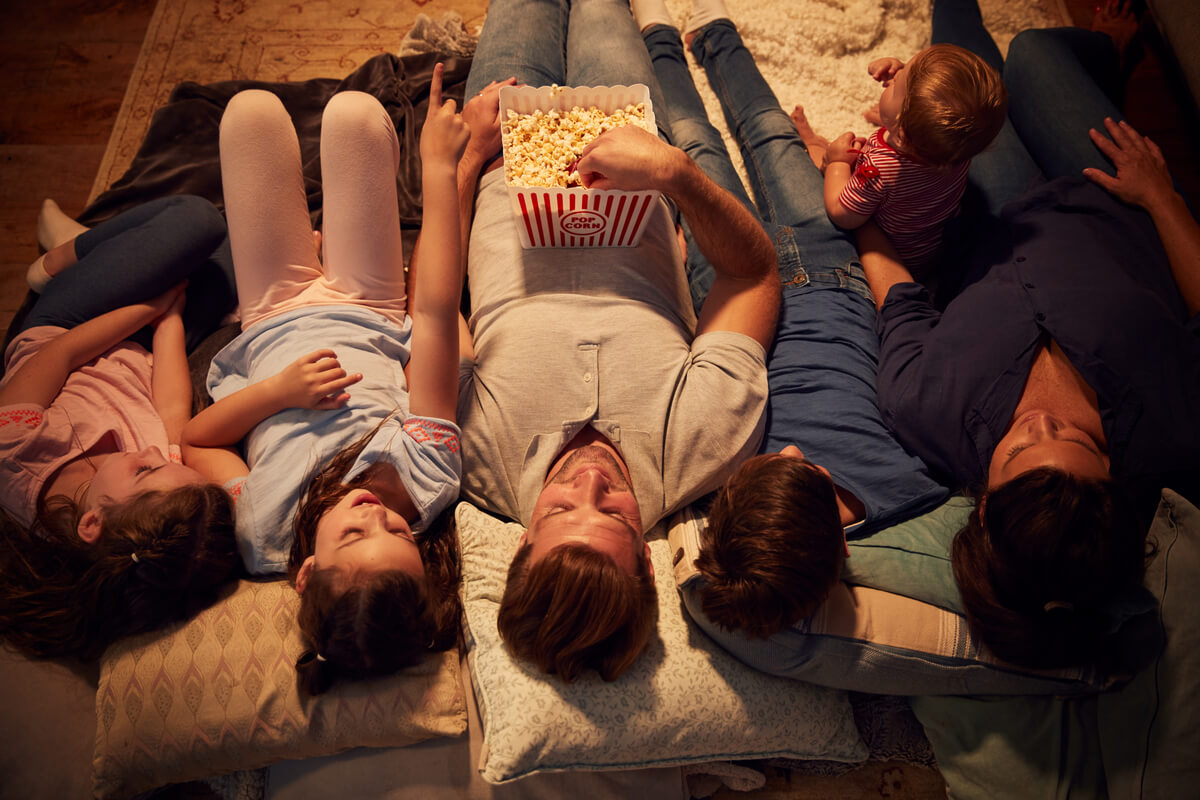 Our movie night experiences for home  customers  includes everything you need:
GIANT inflatable screen
High end Epson laser projector for beautiful, bright, sharp picture
Professional sound system
Bluray/DVD player
Standard HDMI cable to connect to customer supplied streaming device (laptop, roku, etc)
Table, linen, all necessary cables
Drop off and pickup
Setup and extremely easy operating instructions
Full service option includes on-site tech to run everything
The only thing you need is an electrical outlet within 100ft of where you want the screen.
You only supply the movie (whatever you like) or whatever content (sporting event/games) you like. 
If you don't have power, we have generators available as well.
We have two great options:
You can reschedule to a new date for up to a year after your booking for no cost. 
OR
You can move your party inside if you have a good space for it. We have options 🙂
Our base inflatable screens fit well in most backyards that are at least 100ft or so across. If you have a "patch of grass" type yard, let us know and we can walk you through your options.
Our commercial screens work best in fields or large common areas. Commercial screens must generally be anchored into the ground.
Our projectors are bright, but the sun is brighter than any projector.
Dusk is the best time to start a movie. The earliest possible start time is around sunset (google sunset on your date for exact time). 
While you wait for the sun to go down, consider adding some Yard Games to your booking and we'll turn pre-party into the coolest place on the block.
For day time events, we recommend taking the party inside or perhaps considering one of our sister companies like Foam Fabulous for your event!
Yes! In fact, this is a very popular reason private parties rent with us. 
Outdoor Movie Rentals as Easy as 1-2-3
Trusted by the best
We've had the great pleasure of being trusted by some of the best neighborhoods, schools, and organizations in the Raleigh, Durham, Chapel Hill area.
Great organizations need great vendors. Contact us to find out how we can take your next event to the next level.